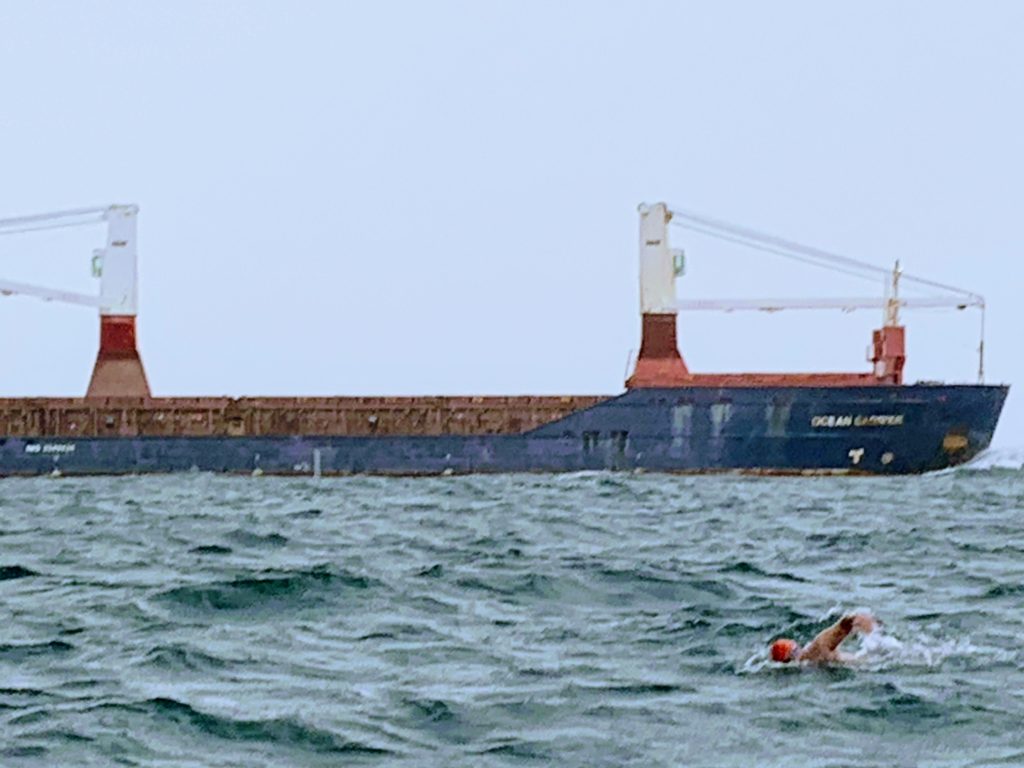 We are proud to announce that our Ironman Steve Proud yesterday swam from England to France across The English Channel in an amazing time of 11 hours and 37 minutes! He had been training for this attempt in the cold waters of the North Sea off Northumbria, so the water temperature he experienced of just over 17degC yesterday must have felt warm! He departed Samphire Hoe at about 8am and landed on the French shore just below Fort Cap Gris Nez.
Captain Webb, who was the first person to swim the English Channel, had his first attempt on the same date as Steve, but 144 years ago. In the years since, just over 2000 people who have attempted the mammoth swim have completed it. In fact more people have been to the top of Everest than have swum the channel!
Steve has raised monies for Cancer Research UK. Congratulations Steve!