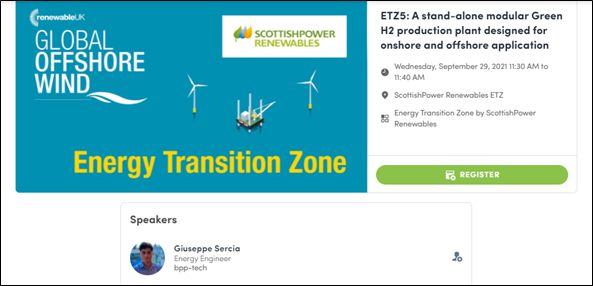 BPP-TECH are delighted to present a vision for Green Hydrogen at GOW21, on Wednesday, 29 September.
Giuseppe Sercia an Energy Engineer at BPP-TECH, will be outlining our vision to integrate offshore Green Hydrogen production with floating wind turbines.
For further information and a consultation on specific venues, please contact bpp@bpp-tech.com.