Empirical Testing and Analysis to Ascertain Level of Cable Damage
BPP-TECH was commissioned as an independent third-party to review post-incident reports and investigations related to an export cable trenching campaign.
An indentation had been found on one of the lateral feelers of the trenching machine and was assumed (unconfirmed) to have been caused by the incident which raising concerns about the forces to which the cable had been subjected.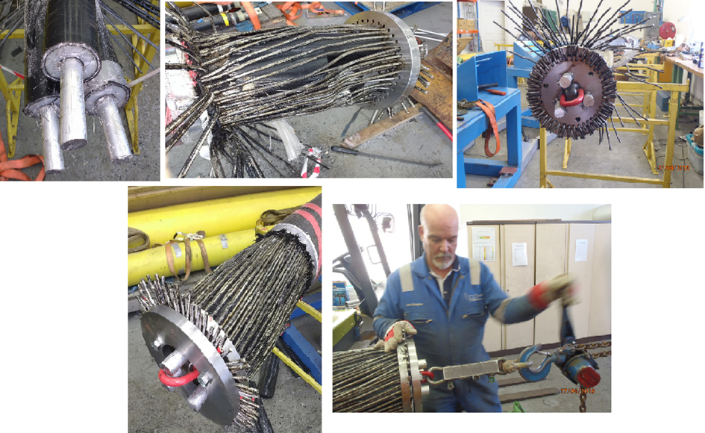 BPP-TECH was requested to perform an independent assessment of those forces. After review of FE analysis performed it was discovered that application of a point load leads to numerical singularities in the analysis and, therefore, to inaccurate results. BPP-TECH recommended a continuation to carry out a two-part empirical test phase to validate the results provided, with analysis running alongside, followed by dissection of tested samples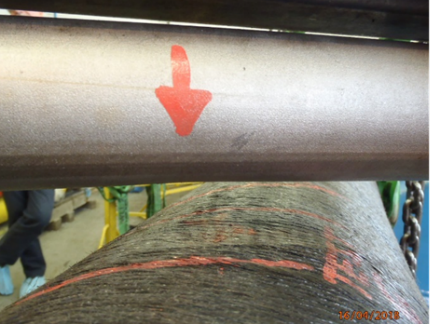 Based on the tests performed, it appeared that the indentation on the original feeler from the trencher had not been caused by the subsea cable in question but must have been an old repaired damage. It was found that a load above 3 Tonnes could not have been applied without plastically deforming the feeler. Based on BPP-TECH's experience, the fact that the cable had been in service for some time, supporting documentation, and the tests performed, the cable was considered to be fit for purpose.